General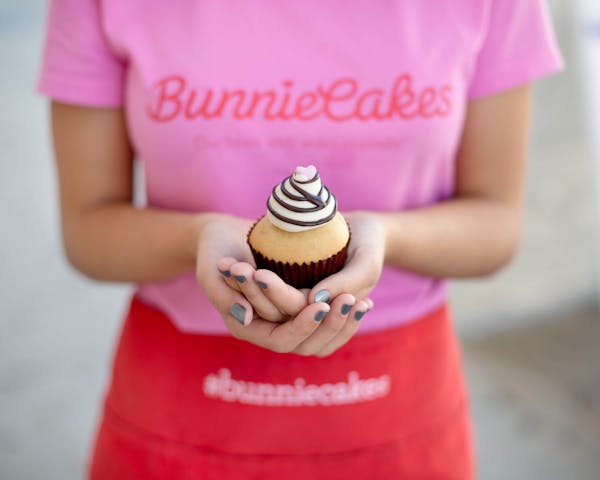 What does Vegan Mean?
Vegan means someone who avoids using or consuming animal products. A vegan cake/ cupcakes does not contain any dairy, eggs, or animal products.
Are all your products Vegan?
Yes. None of them contain dairy, eggs, animals or animal by products.
Are you Kosher?
Yes! all Bunnie Cakes products are certified kosher, parve and vegan certification by the International Kosher Council.
What does parve mean?
Parve refers to the separation between dairy and meat and even a waiting period between eating them. That means any item containing a dairy ingredient cannot be eaten at a meat meal and vice-versa. For us it means, that our ingredients and processes are not combined with dairy or meat.
Are you non-GMO?
All of our sweet items are non-GMO
What does "Gluten Free" mean?
A gluten-free diet is a diet that excludes the gluten protein. Gluten is found in grains such as wheat, barley, rye and triticale. Gluten gives elasticity to dough, helping it rise and keep its shape.
Are all your products gluten free / wheat free?
No. For gluten free goodies, please make sure you select the gluten free option.
How do you prevent cross contamination?
We have marked and separated kitchen utensils, trays, containers and mixers to prepare our gluten free products. We also use different tables for the production of our products. However, if your allergy is very severe, we do not recommend our products because of the chances of cross-contamination.
The gluten free products are more expensive. Why?
Because the gluten free ingredients are more expensive.
Are all your products organic?
Although the majority of the products we use are certified organic (about 80%) some of them are not, like our baking soda and baking powder.
Do you offer Vegan Gelato?
Yes, we do have vegan Gelato from Dolci Peccati. They are also Gluten free and Kosher certified by Kosher Miami.
Why do you use hearts in all of your products?
All of our cupcakes, cakes and products come with a pink heart. It is our signature decoration, always following our motto "our heart with every cupcake".
Does the pink heart contain sugar?
Yes, it contains a small amount of sugar.
Do you have a storefront?
Yes. Our bakery is located at 8450 NW 53rd Street Suite H101 Doral FL 33166 It is located in Downtown Doral.