Orders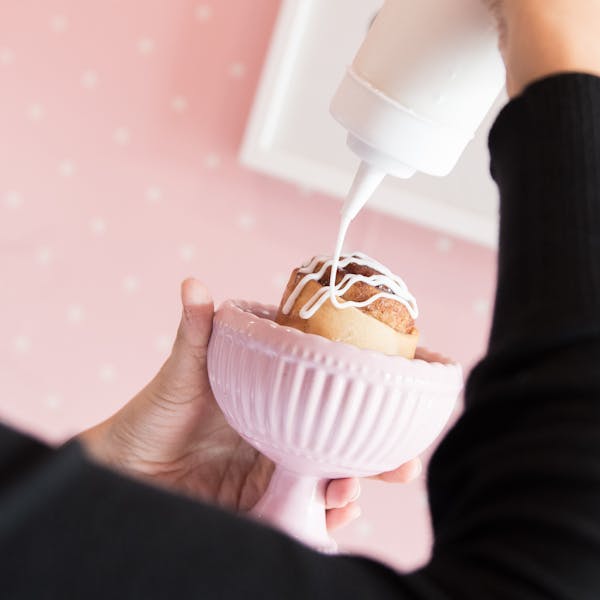 Is your bakery peanut free?
Yes we are 100% peanut free.
Is your bakery nut free?
We cannot claim to be "nut free" because the FDA categorizes coconut as a tree nut. We use coconut in many of our products. This is the only nut we use.
Do you use any seeds? Sunflower, Flax Sesame?
Yes we do for some of our products.
Do you use Hydrogenated fats, margarine, oils?
No. We don't use hydrogenated oils or margarine.
Can I phone or email my order?
The best way to place an order is through our new online ordering system. However you can call us or email us with your questions and we will be happy to help you.
When can I place orders?
You can place orders online any time.
How long in advance do I need to place my order?
Due to high demand our calendar fills us quickly. we ask that standard cake orders be placed at least 1 week in advance. We require at least three weeks notice for specialty cakes.
Can I place my order for same day or next day pick up?
No. You may come to the store and purchase what we have available. We bake daily more than 15 different cupcake flavors, and have a selection of ready made cakes.
Do I need to pre pay?
Yes, we kindly request payment in advance to guarantee your order.
What happens if I do not pick up my order?
You will be charged 100% of your order. We will keep your order in our facility until we contact you. After 1 week we will dispose the products, no refunds are available. If you wish to place the same order you may do so if you pay for the full price.
Can I have a card to write on for my order?
Yes, you may request a small card at no cost. You may also purchase special celebration cards on our merchandise section.
Do you offer discount for large orders?
Yes, we can offer you a discount on orders for more than 300 cupcakes.
Do you have candles?
Yes, we do have candles. You can have the box for $3.00 or single (one for free, more than one $0.50 each).
Do you ship?
At the moment we do not intend to ship because of shipping logistics and expensive rates.
Do you deliver?
Delivery is available through uber eats and amazon restaurants for orders placed through those apps. If you need delivery for a custom order, it would be dependent on our availability. Delivery fee depends on distance.
How do I store my Bunnie Cakes?
We recommend that you store your cupcakes at room temperature. If you will be consuming the cupcakes more than 24 hours after purchasing them, you can freeze them and they are good for up to 10 days after they are purchased. To thaw them, leave them at room temperature for 2‒3 hours before they are ready to be served.
Do you offer special icing colors?
Yes we do. Please let us see our cake guide on our website with all of the color options available.
Do you make specialty cakes or decorations?
Yes we do. Please fill out the "custom cake request" form on our website. For specialty cakes we require 3 weeks advance notice.
Do you offer fondant or tier cakes?
At the moment we do not offer fondant covered cakes. We do offer tiered cakes.
How many cupcakes do you recommend per person?
For our large cupcakes size we recommend 1 per person. For the mini cupcakes size we recommend 2-3 per person. As our cupcakes are less expensive by the dozen we recommend always ordering by the dozen
Do you rent cupcake stands?
Yes. Depending on the size and quantity of the cupcakes we have different sizes and prices available. For rental, you must sign a rental equipment contract. We will deliver or provide the equipment but you are responsible for returning the equipment in same proper conditions. If the equipment suffers any damage you will be responsible and will be charge for 100% of the value of such equipment. All rented equipment must be returned the following day, if you fail to return the next day you will be charge 100% of such equipment.